FAMILY HOLIDAY PHOTOS WITH SANTA will return to Bradley Museum in November 2024.
Mark your calendars!
Family Photos: Friday, Nov 29th , 2024 from 3pm – 7pm
Paws 'N Mr. Claus: Saturday, Nov 30th, 2024 from 11am – 3pm. 
Tickets will go on sale in Eventbrite on Nov 1st 2024. We sold out this year, so be sure to get your ticket early!
Family Photos
Our professional photographer will take a great photo. Santa will listen to your Christmas wish list. This event is to support a great cause as all proceeds will go towards supporting educational programmes at the Museums of Mississauga.
---
---
Paws 'N Mr. Claus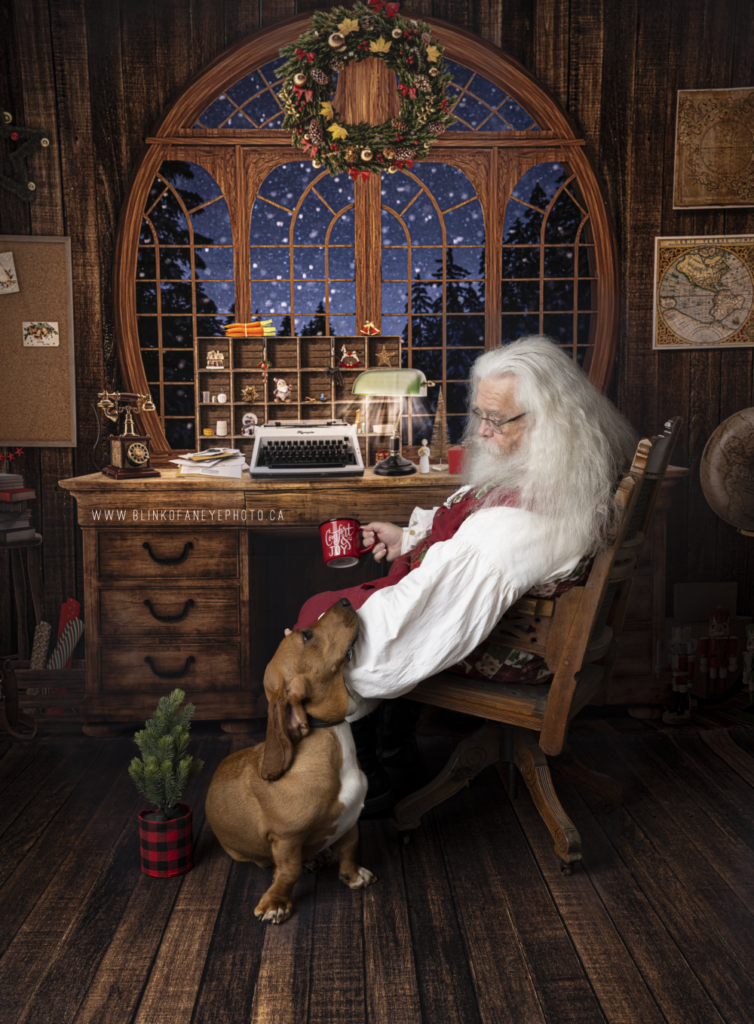 Santa will have a twinkle in his eye! Proceeds from our photo sales will be shared between Friends of the Museums of Mississauga and Mississauga Animal Services Special Care & Resource Fund (S.C.A.R.F.)
Thank you to our generous sponsors!

Note:
* We will try to accommodate drop-ins but reserved & paid Eventbrite spots will take priority;
** Extra copies and additional photos will be available on-site for cash only