On the Veranda!
Our summer concerts returned in 2022. Click to download the schedule:
OTV Concerts
---
Photos with Santa!
December 7 & 8, 2019
Photos with Santa is our annual fundraising effort. Many new families came out to have their photos taken with Santa in the unique rustic setting of the Bradley Museum. Several families have come every Christmas over many years. Their continuing interest and support is genuinely appreciated by the Friends, and the Museums.
Poster
---
Fundraiser – Haunting of the Harding House
October 24, 2019
FoMM organized a unique fundraising event at the Harding Waterfront Estate featuring author and paranormal investigator, Richard Palmisano. Read all about the event on our Fundraising page.
---
Annual General Meeting 2019
Wednesday, May 1, 2019
7 pm, Benares Visitor Centre 
Benares Visitor Centre
1507 Clarkson Road N. Mississauga, ON
AGENDA:
1. Call to order 7:00 pm
2. Introductions
3. Approval of the 2018 AGM minutes
4. Report from the Chair
5. Amendments to the Constitution
6. Financial Statements
7. Election of the Board of Directors
Gail Backus Christine Batiuk Joyce Delves Liz Durdan Anne Fabierkiewicz Wanda Hall Don Harrington John Pegram Sue Klein-Shanly Sadaf Zuberi Junaid Zuberi
8. Nominations from the floor
9. Report from the Museums – Lisa Abbott
10. Adjournment – motion to Adjourn
GUEST SPEAKER Tonight we have the pleasure of being taken back in history by an historian with a remarkable passion and indepth knowledge of our area. He weaves a fascinating fabric of tales and facts, which is sure to keep the interest in Mississauga alive. A very warm welcome is extended to Matthew Wilkinson.
---
Burlington Welsh Male Chorus Fundraising Concert
The Friends of the Museums of Mississauga are proud to present a special fundraising concert performed by the Burlington Welsh Male Chorus. Proceeds from the concert after costs will be used to support Museum activities. We encourage all of our "FRIENDS" and their friends & families to come out and support this community event. We know that you won't be disappointed. The Chorus has been a longtime supporter of Friends.
DATE:       Saturday March 23, 2019
VENUE:   St. Bride's Anglican Church, 1516 Clarkson Road, Mississauga    L5J 2W9   * just across the street from Benares
TICKETS:  $ 20 in advance
                  (* At the door: $25 | Students: $10)
To purchase tickets:
Mail a cheque to The Friends Post Office Box by March 11th (please specify the number & type of tickets)
Friends of the Museums of Mississauga
P.O. Box 52560, 1801 Lakeshore Road West,
Unit 6 Mississauga, ON, L5J 4S4
OR
For credit card payment go to our CanadaHelps link below (select 'Ticket' and in the Description Box indicate the number and type of tickets)
Tickets are also available from Board Members. For Information call 905 891 9001.
---
Annual Photos with Santa!
December 1 & 2, 2018
Paws 'N Mr. Claus:  Saturday Dec 1st, 2018 from 11am – 3pm. Location inside the Bradley Museum Log Cabin.  Our professional photographer  &  Santa (photo below) will create a memory for you . Bring your pet. Proceeds shared equally with Mississauga Animal Services & Resource Fund   ( S.C.A.R.F) and Friends of the Museums of Mississauga. Pet Valu – Clarkson Crossing Plaza will provide loot bags.
Family Photos with Santa: Sunday Dec 2nd, 2018 from 11am – 3pm.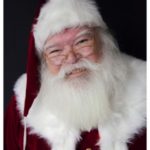 Location inside the Bradley Museum Log Cabin. Create a holiday memory. Dress up in your Christmas wardrobe!  Proceeds to Friends of the Museums of Mississauga.  We have a professional photographer.  Santa is pictured below.
Cost:  $15 for a 4 x 6 photo, $25 for two 4 X 6 photos, each additional photo $5
We cannot provide digital copies &  cash  is preferred.
This time of year it can be chilly so dress appropriately.
Thank you to our sponsors: Pet Valu – Clarkson Crossing Plaza, CRH Canada, Petro-Canada Lubricants Inc.
---
History & Hats Garden Party
August 2017
History & Hats Garden Party was such a wonderful event.  Perfect weather, delicious food, historical hats, fun & games, wonderful friends and supportive sponsors!  The Friends of the Museums of Mississauga wish to thank everyone who helped make this fundraising event such a success.  Without our friends, volunteers and sponsors, this event would have never happened – thank you all!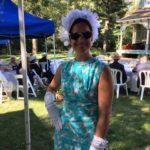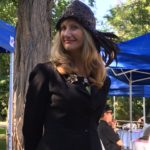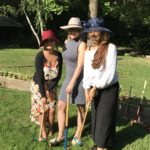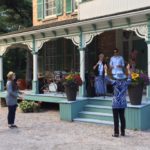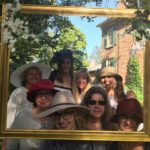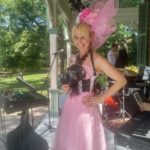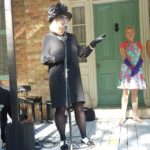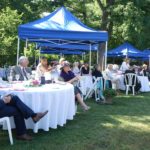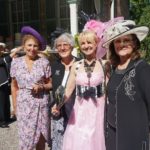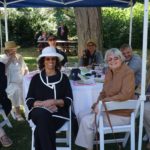 Thank you to all of our Sponsors!!!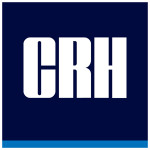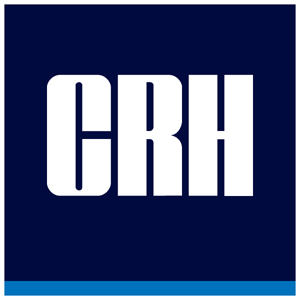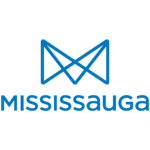 Artists Friend Gallery & Custom Framing – Terry & Chantal Witiuk
Gary Betts – RE/MAX Realty Specialist Inc., Brokerage
BraeBen Golf Course
Christine Batiuk
Capra's Kitchen
Car Pride Auto Spa
Clarkson Home Hardware
Mira Coghlan
J.W. Davis Insurance Brokers Ltd.
Joyce Delves
Donn Zver Pottery
Liz Durdan
Anne Fabierkiewicz
Forget Me Not Flowers
The Glenerin Inn & Spa
Wanda Hall
Highland Wind Studio
Stella Jurgen & Jazz Plazma
Ann Knappe
Lakeview Golf Course
Linea Hair Studio
Mango Rain
Sam McDadi Real Estate Inc., Brokerage
Metro – Southdown Rd. & Royal Windsor – Clarkson Crossing
Julie Morris – Royal LePage Real Estate Services Ltd. Brokerage
Old Credit Brewing Company Ltd.
Peel Art Gallery, Museum & Archives (PAMA)
Loretta Phinney – Royal LePage Real Estate Services Ltd. Brokerage
Reunion Island Coffee Roasters
Sheridan Nurseries
Solstice Restaurant & Wine Bar
Springbank Greenhouses
Starbucks Coffee
Tony Morra's Hair & Spa
The Waterside Inn
The Wine Rack
WEE Rent It
West End Tire and Automotive Centre Inc.