That's What Friends Are For Gala – WHAT A NIGHT!!  
On Thursday, June 4, 2015, the Friends of the Museums of Mississauga hosted their 16th annual fundraising Gala in support of the Museums of Mississauga.  Over the past 15 years, the Gala has raised over $160,000.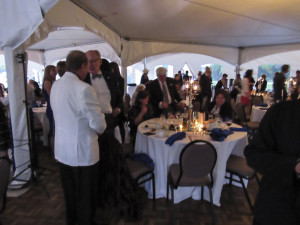 Thanks to our guests and sponsors, the 2015 Gala raised over $22,000!!!
On June 4th, our guests experienced a very different Gala from previous years – simply said, a re-invented Gala complete with a new name – That's What Friends Are For Gala.  The Gala welcomed twice as many guests offering them full access to the historic Holcim Waterfront Estate.  Our guests embraced the 1930s theme, many arriving in formal wear reflecting the era.  As they arrived, they were welcomed by two Model A Ford cars where a photographer was ready to capture the moment.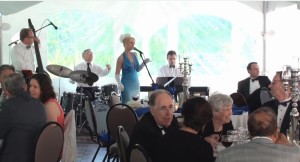 Guests also enjoyed a beautiful view of Lake Ontario on the Estate's back patio while they mingled during the wine reception, one stop shopping at the silent auction in the Harding House, and fine dining while listening to smooth jazz in the outdoor dining tent.
Relive the Gala night here on this tribute video kindly put together by Jazz Plazma.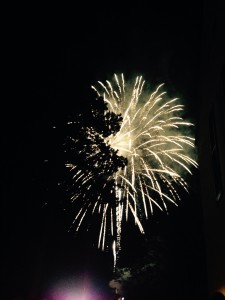 And for the grand finale – spectacular fireworks lighting up the night skies over Lake Ontario.  What a memorable night!!!
A fundraising event such as the Gala cannot happen without dedicated volunteers, wonderful guests and supportive sponsors – That's What Friends Are For!
Essential to the fundraising at the That's What Friends Are For Gala are the Silent Auction and the LIVE Auction. Friends of the Museums of Mississauga thank all of our donors, and encourage you to support these community-minded businesses who have contributed to the Auctions, with your patronage!
4 Cats Art Studio – Port Credit
Alice R. Fahey Ins. Agency Inc., State Farm
Stella Ambler MP
Anne Fabierkiewicz
Anthony's Hair Salon
Bleu Venue Events
Camille Muller
City of Mississauga – Clarkson/Port Credit
City of Mississauga – Lakeview Golf
Colio Estate Wines
CRH Canada Group Inc.
Dolly Mixtures for Hair
J.W. Davis Insurance Brokers Ltd.
Doug Auld & Son Butchers
Emina Music
Erin Mills Limousine Services
Forget Me Not Flowers & Decor
Friend of the Friends
Friends of the Museums of Mississauga
Grace Ryder
Great War Flying Museum
Hardwood Ski & Bike
Hershey Centre
Hilton Garden Inn Toronto/Oakville
Home Hardware – Clarkson
Integra Tire Auto Centre
John Grant Haulage
John Pegram
Joyce Delves
Julie Morris, Broker – Royal LePage
Karen Kingsbury
Karyn Butt
Kathleen M. Yeoman, Legal Professional Corporation
Ladner's Clothiers
Linea Hair Studio/Day Spa
Living Arts Centre
Lorne Park Jewelers
Lynn Still, Sutton Group Real Estate
M&M Auto Service & Repair
Maplecrest Farm
Melanie's Nails & Esthetics Studio
Melfort Cottage
Michael's Back Door Restaurant
Michael's Hair, Body, Mind
Mira Coghlan
Mississauga Quilters Guild
Mississauga Steelheads
Museums of Mississauga
Nesmeh's Retreat
Paintscapes
PAMA
Pet Valu, Clarkson
Piatto
Power Institute
Reunion Island Coffee
Second Wind Pilates Plus
Sheridan Nurseries
SHILANGO
Shoppers Drug Mart
South Hill Designs
Square One
Stampin Monsters
Ste. Anne's Spa
SVS Marketing
The Artist's Friend
The Barn
Walden Circle Retirement Corporation
Wee Rent It, Clarkson
White Rock Media (the HazeFM.ca)
These stunningly accurate tree carvings were created by Jim Menken especially for the That's What Friends Are For Gala Auction, sponsored by The Friends of the Museums of Mississauga.