On the Verandah
Jazz Plazma on Friday, July 6, 2018, 7-9pm
On the Verandah will feature 'Jazz Plazma' on Friday July 6, 2018. While the musicians play and sing, three local artists from Mississauga, Leo Dias, Nisreen Askar and Sungmi Kong, will be live painting. At the end of the evening, their artworks will be donated as part of our Silent Auction. Friends of the Museums Mississauga is grateful to the musicians and artists for their creative contributions and volunteer spirit.
——————————————————————————————-
2017 Concerts
On the Verandah 2017 – Music & Memories
Elvis Tribute Artist was "in the building" on Friday, August 18, 2017
On the Verandah will feature Elvis Tribute Artist Anthony Joseph Carbone on Friday, August 18, 2017 at 7:00 pm. Anthony is a 23 year old Elvis Tribute Artist from Hamilton, Ontario. He is currently enrolled in the Applied Music program at Mohawk College specializing in Classical Vocal. Although he performs all eras of Elvis, he specializes in his authentic recreation of the 70s Concert Era. His favorite Elvis song is "Unchained Melody". You won't want to miss this unique concert – bring a chair and be prepared to sing along to the timeless hits of Elvis!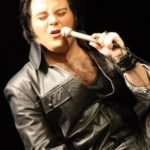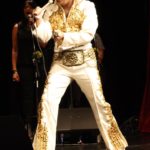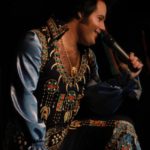 2017 On the Verandah Season – thank you to all of the artists and audience for your support!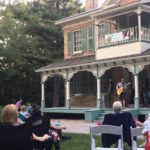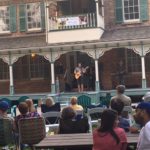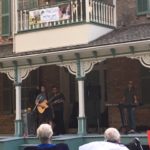 (pictured above) – Rob Tardik performs smooth jazz for the audience. An annual favourite!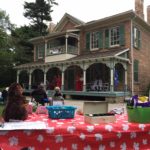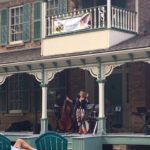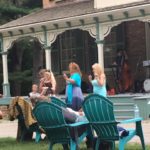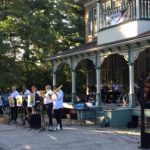 Join us every Friday night at 7:00 pm for On the Verandah. Live music on the prettiest stage in Mississauga – the verandah of Benares House on Clarkson Road North. Bring a chair and enjoy some great music! Brought to you by Friends of the Museums of Mississauga. See you there!
on the verandah brochure posted to website